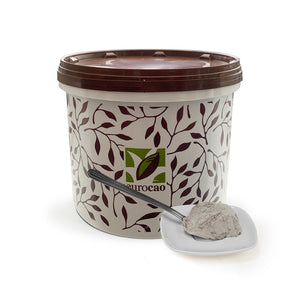 Available now we have a brand new spread / filling, Cookies and Cream! This spread will replicate the tase of crushed Oreos and even has the Dark Cocoa Crumb included in the mix for that authentic texture.
The Cookies and Cream Spread is perfect for baking Cakes & Cookies and as a topping for Waffles and Crepes ,also, it is great for creating Oreo Milkshakes and Ice Cream.
So, get creative (as always) and get that unique, Oreo style, taste profile. Once your customers try this they will be instantly hooked! 
Delicious Flavour and Consistency
Perfect for Cakes, Cookies, Milkshakes, Ice Cream and as a topping for Waffles and Crepes
Ingredients
Sugar, Vegetal Fat (Palm), Whole MILK Powder, Skimmed MILK Powder, Whey MILK, Powder, Cocoa Crumble (WHEAT Flour, Sugar, Fat, Palm Oil, Fat Ruduced Cocoa Powder, Glucose Syrup, Leaving Agent (Sodium acid carbonate, ammonium acid carbonate), Cocoa Mass, Salt, Emulsifier (E-472e), Vanillin), Emulsifier (E-322 SOYA Lecithin), Cocoa Butter and Natural Flavours.
Contains WHEAT (GLUTEN), MILK AND SOYA.
May Contain Traces of NUTS.
Allergens visible in Capital Letters, Bold and Underlined
Expiry Date
12 Months after manufacturing date.
Storage Information
Keep in a cool and dry place between 15 and 25 ºC, R.H. <65%.Keep the packaging closed after being opened. Follow the storage conditions.
SUITABLE FOR VEGETARIANS